About Us
At Spanish Bank Claims, you will be backed by a strong team of UK and Spain-based solicitors
We have dealt with hundreds of claims of illegal Spanish Floor Clauses and other unfair terms imposed to British property owners in Spain. There is no need to travel, as all of our lawyers work across the different regions in the country. Wherever your house and your bank are located, you will be able to challenge them.
Contact our team of highly qualified and experienced legal professionals in the UK and Spain.
We are a group of British and Spanish registered lawyers. Our presence and experience in the property, real state and mortgage market allows us to intervene quickly and reliably on behalf of our clients
By choosing Spanish Bank Claims as your legal representative, we can promise you:
Access to a team of highly qualified and experienced legal professionals.
A personal approach that ensures we explore every aspect of your business and requirements before we start work.
A plain-speaking guarantee – we talk in a language you can understand, without resorting to complicated legal jargon.
Support when you need it – we are always available by phone or e-mail and will keep you fully informed of progress very step of the way.
Management Pillars at Spanish Bank Claims
A strong team with years of experience
---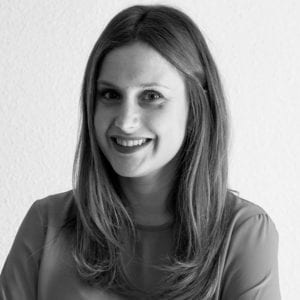 Alejandra Jacinto
Madrid and rest of Spain
About Alejandra
Alejandra is a Spanish lawyer graduated in Political Science. Expert in Housing Law, Public and Social Housing and the Defense against Abusive Banking Practices. Member of the Free Association of Women and Men Lawyers. Member of the Committee for the Prevention and Reporting of Torture (CPDT). Honorary professor at the University Autonoma of Madrid at the Clinica Legal on Housing Law.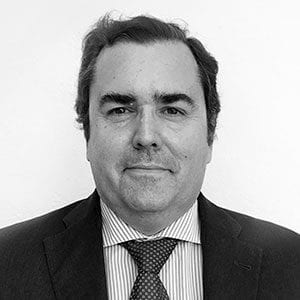 Antonio Aguilera
Andalucia
About Antonio
Antonio is a Spanish lawyer with over 15 years experience in banking and bankruptcy proceedings. MBA at the San Telmo International Institute, he is an accredited Expert in Prevention of Money Laundering by the Bank of Spain. He is one of the few Spanish lawyers with a degree in Islamic Finance from the King Abdelaziz University in Saudi Arabia.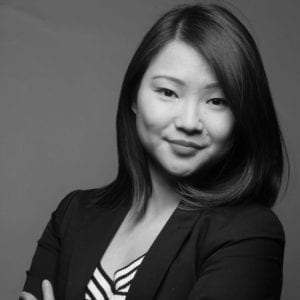 Chenxiao Hu Wu
Andalucia
About Chenxiao
Chenxiao Hu Wu is a Spanish qualified lawyer who has been providing legal advice for over 6 years to both individuals and companies. She completed a Master's Degree in Law, a Specialization Course in Arbitration and English Law Studies in the sunny city of Málaga, Spain.
She has been handling a variety of legal matters from Corporate, Tax, Real Estate, Employment, Immigration, among others, being LegalTech her recent area of expertise.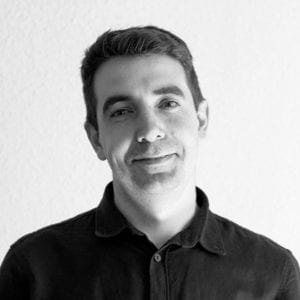 Javier Rubio
Madrid and rest of Spain
About Javier
Javier is a Spanish Lawyer graduated in Law and Political Science. Expert in Housing Law, Human Rights, ESCR, Defense against Abusive Banking Practices. Member of the Free Association of Women and Men Lawyers (ALA).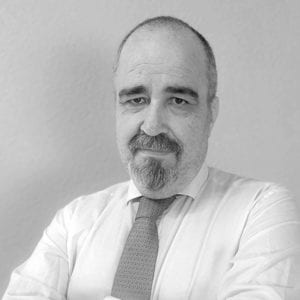 Jose Muelas
Murcia, Valencia and Almeria
About Jose
Practicing lawyer.
Member of the Procedural Law Commission of the Royal Spanish Academy of Jurisprudence and Legislation.
Dean of the Illustrious College of Lawyers of Cartagena. (2009-2018)
Counselor of the General Council of Spanish Lawyers. (2010-2018)
Trustee of the Fundación Abogacía Española. (2012-2018) – Professor of the Master's Degree in Access to the Legal Profession of the Catholic University of Murcia. (2016-2017)
Spanish expert for the "Ecommerce Law Easily Accessible System" program of the European Union and author of its "knowledge base" in Spanish. (2003)
Expert to report on the drafting of the Organic Law on Data Protection before the Congress Justice Commission. (March 2018).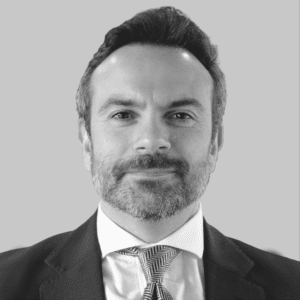 Josep Gálvez
Catalonia
About Josep
Josep Gálvez is a litigation and arbitration Spanish abogado focused on business disputes. A former Judge in chancery and civil matters, Josep has extensive experience in a wide range of industries, representing clients in commercial, real estate or banking & finance disputes with particular focus on post-closing M&A and corporate litigation. Josep advises and represents clients in court and out-of-court commercial disputes.
Awarded as leading Arbitration and Mediation Lawyer in Spain by Best Lawyers© in 2020, Josep is also International Private Law Professor at the Universitat of Barcelona (UB).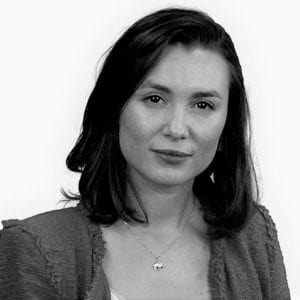 Malini Peñalva
Ibiza
About Malini
Malini Peñalva is a Spanish lawyer residing in Ibiza, bilingual in English and Italian, and specialised in New Technologies, Intellectual Property and Data Protection Law. She obtained a law degree from the Universidad Autonoma de Madrid and holds an LLM in International Business Law. She works as an external consultant for international companies and provides advice on a variety of local Administrative, Real Estate and Urban Development and Planning legal matters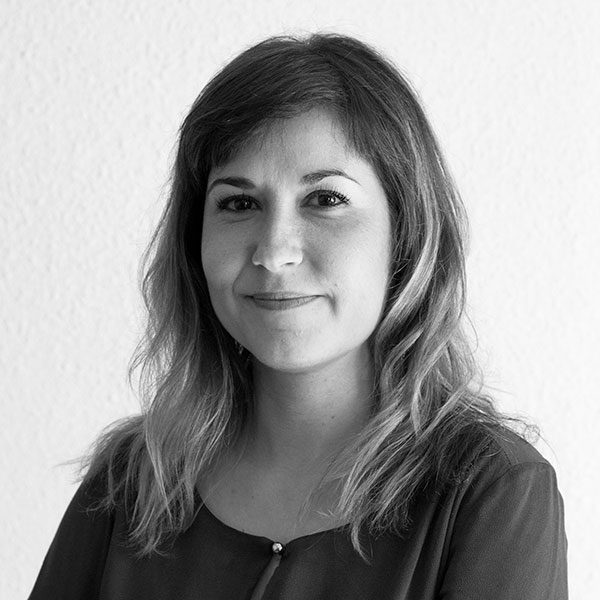 Maria José Sobrino
Madrid and rest of Spain
About Maria José
Mª José is a Spanish lawyer graduated from University Complutense of Madrid and practicing member of the Madrid Bar since 2010. Spanish Sign Language Communicator. Specialized in Consumers Rights. She has an active participation in the Platform of the Affected by the Mortgage (PAH) from a gender perspective.
Our Spanish lawyers have won unprecedented victories against unfair bank claims
The team of Spanish Bank Claims includes seasoned legal professionals in the realm of property and real estate like Alejandra Jacinto and Javier Rubio. Jacinto has executive roles in several consumer rights' organisations and has fought against unfair evictions, clauses and overall abuses committed by Spanish banks. Amnesty International recently recognised her role in upholding human rights. Rubio, on the other hand, is an expert in international human rights law, specialised in banking abuses. He has led initiatives to ensure the recognition of the Human Right to Housing under the United Nations' Committee on Economic, Social and Cultural Rights.
As all the other members of the Spanish Bank Claims team, they will effectively defend your interests at Spanish, British or international courts; no matter the size of the financial institution standing on the other side.